MOOSEMEAT & MARMALADE: FOOD FOR THOUGHT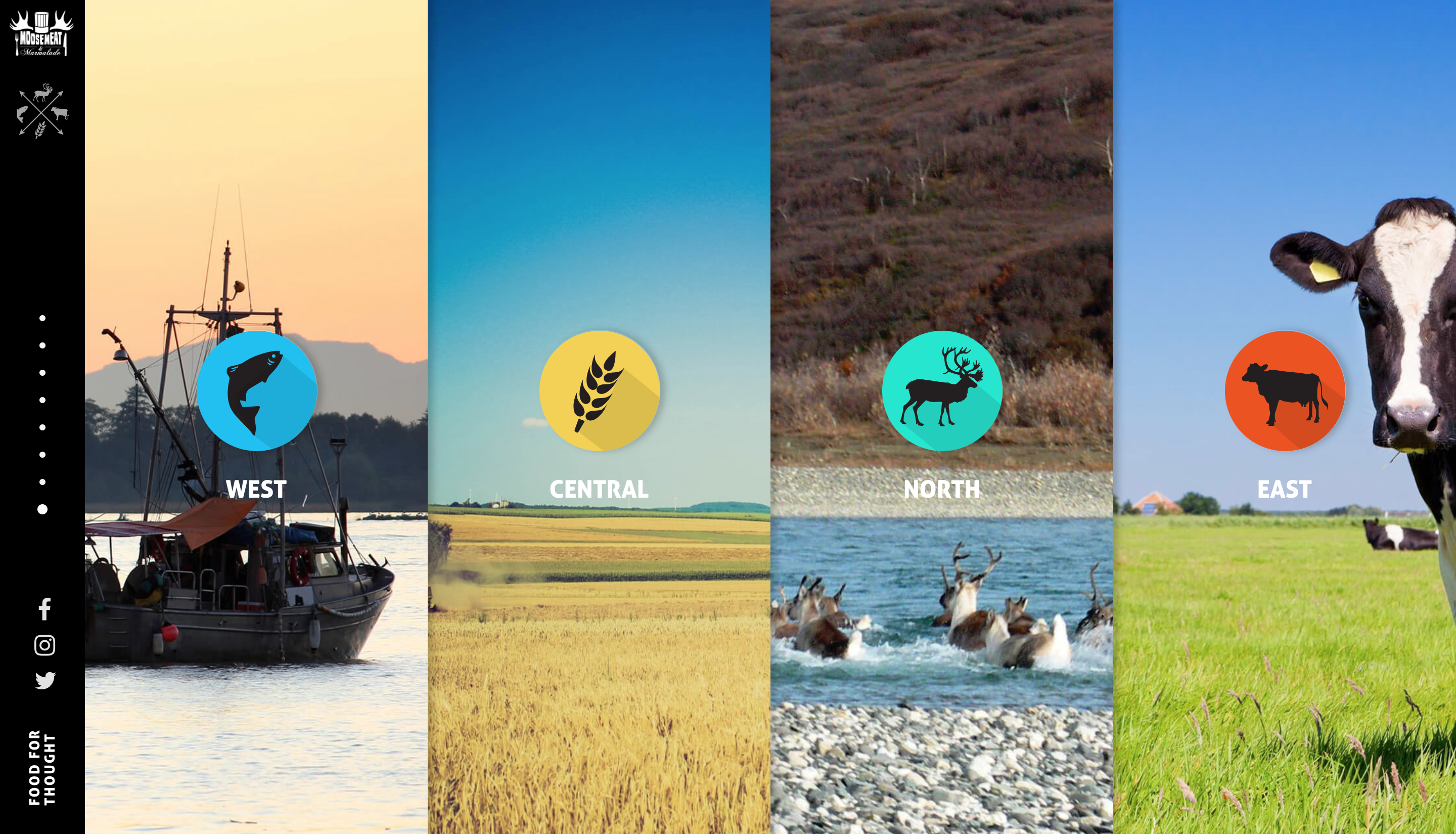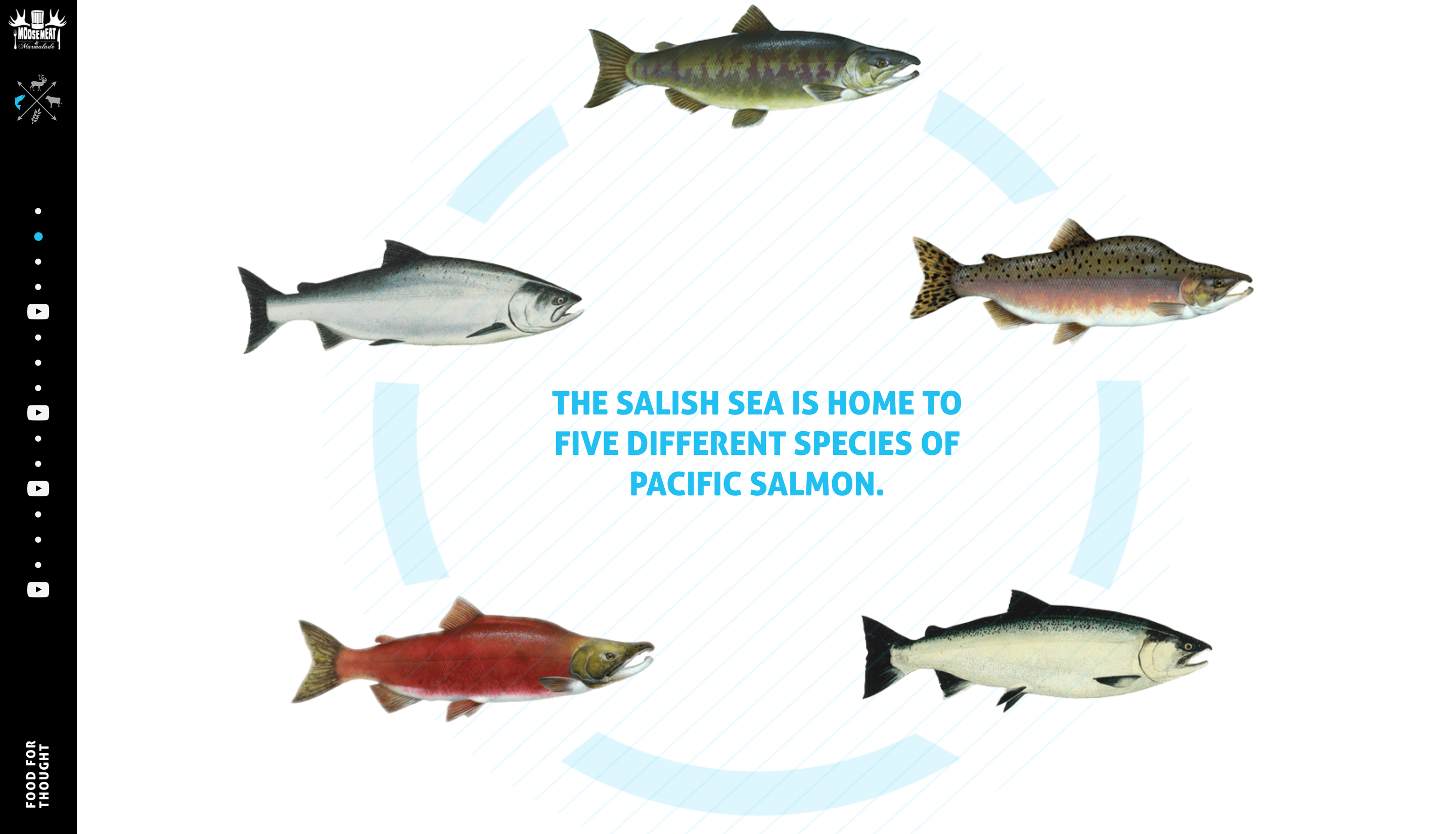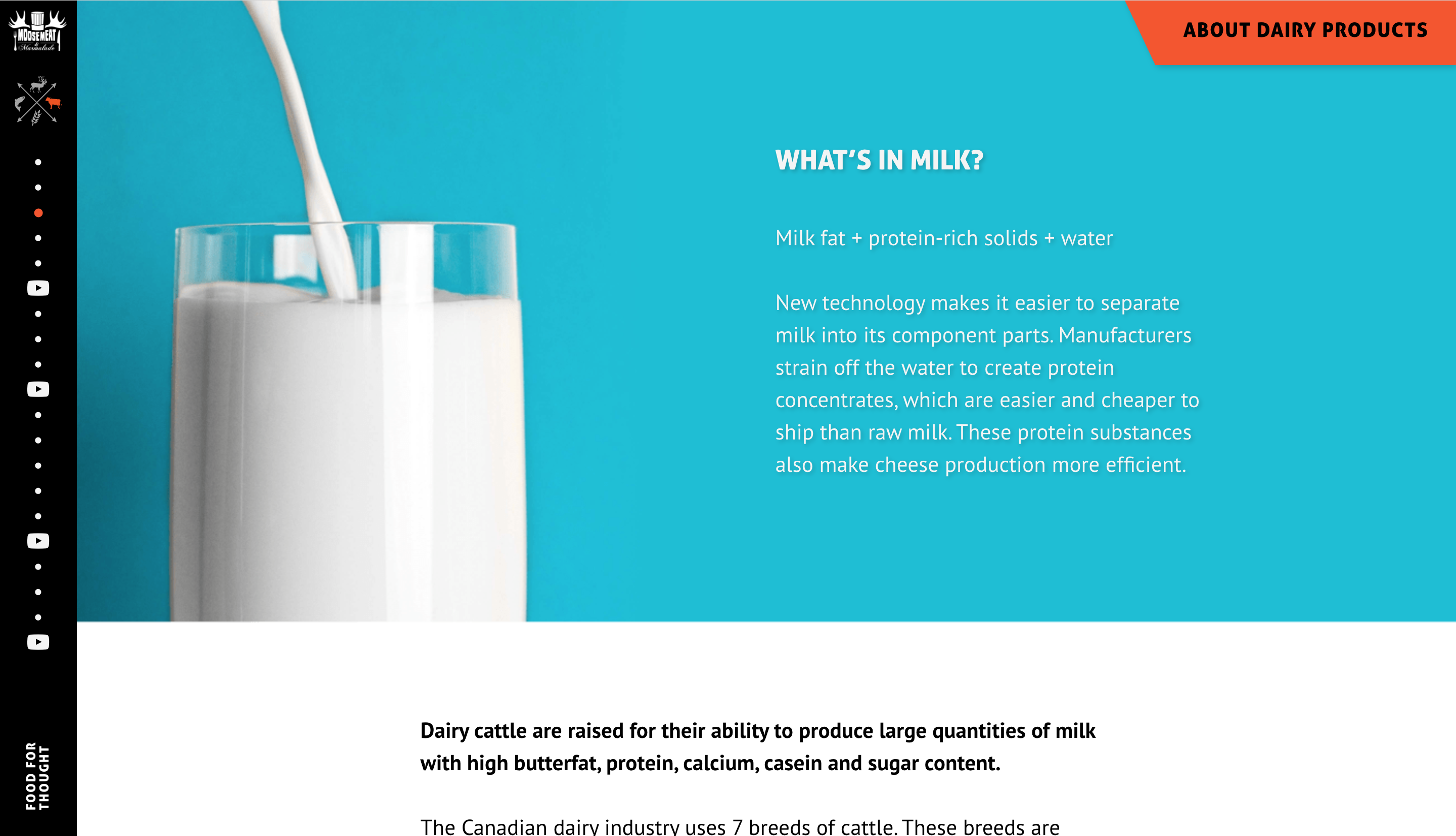 MOOSEMEAT & MARMALADE 3 INTERACTIVE TAKES USERS FURTHER INTO THE PHILOSOPHIES AND ISSUES AROUND THE TV SERIES.
Users explore Canada's food landscape in an interactive experience looking at topical issues surrounding food sustainability. The site is separated into four sections that look at four distinct food groups. This highly informative site aims to entertain and engage its audience with timely and important facts and embedding and intercutting the Food For Thought web series throughout, all packaged in a beautifully designed interactive experience.
Producer | Mike Wavrecan
Intearctive Agency | Denman Digital
Produced By | M&M3 Productions Ltd
Executive Producer | Hilary Pryor (M&M3 Productions Ltd.)
Broadcaster | APTN